Fort Worth – August 20, 2020
It was recently announced in the Fort Worth Business Press that the lovely Sam Petty (FWAFA Class of 2009) has joined Tarrant To & Through (T3) Partnership as their Strategic Philanthropy & Communications Manager. To see the FWBP article Click Here.
A Fort Worth native, Sam is committed to giving back to her hometown and remains very active in the local arts community. She serves on the board of directors for the USS Fort Worth Support Committee and is a member of the Tarrant Transit Alliance, two local nonprofits. Sam also proudly serves as co-chair of the Fort Worth Academy of Fine Arts Alumni Association, alongside fellow FWAFA alumni, Blake Floyd.
Sam attended Fort Worth Academy of Fine Arts for just two years but her short time at our fine arts-focused charter school influenced her immensely. FWAFA can be credited for paving the path towards her career in the creative sector and instilling in her passion for the arts.
Sam was kind enough to take some time to personally share with us about life for her at FWAFA and beyond below (with pictures) – check it out!
---
"I graduated proudly from Fort Worth Academy of Fine Arts (FWAFA) in 2009. My parents transferred me to FWAFA starting in my Junior year of high school. It was the best decision they made for me from an educational perspective.

I always had a creative drive. However, it wasn't until I went to FWAFA that I realized just how much of a passion it was for me. Ms. Wells was a huge inspiration and pushed me to see my true potential with visual arts. She put me in an "Intro to Graphic Design" class that she taught in my Junior year and this class would later become the window into my college major, and eventually my career. I chose to major in art & graphic design at St. Edward's University primarily because of the experiences I had at FWAFA.

My first job after college was in a marketing department doing graphic design for a home security company. I continued to gain experience in multiple jobs before eventually starting my own freelance design business which allowed me to travel and work remotely. This business parlayed its way into doing marketing for a number of non-profits around Colorado and Texas.

I am now the Strategic Philanthropy & Communications Manager for a new start-up here in Fort Worth called the Tarrant To & Through (T3) Partnership, an initiative that aims to ensure all students in Tarrant County get the support they need to thrive in today's workforce.

Apart from my work life, I am a serious cat lady. My fiancé and I also have chickens! I still love to paint and be creative in as many ways as I can be. I currently serve on the board of directors for the USS Fort Worth Support Committee and the Tarrant Transit Alliance, two local nonprofits. Blake Floyd, a fellow FWAFA graduate, and I are also co-chairs for the FWAFA Alumni Association!

I've made lifelong friends with both students and teachers during my time at FWAFA and continue to connect with students through the Alumni Association led by Ms. Sheyna Ferraro. No one has the same journey in life, but there is something special about being part of a group that experienced a portion of that journey together. I will always be grateful for what FWAFA did for me at such an important time in my life."

-Sam Petty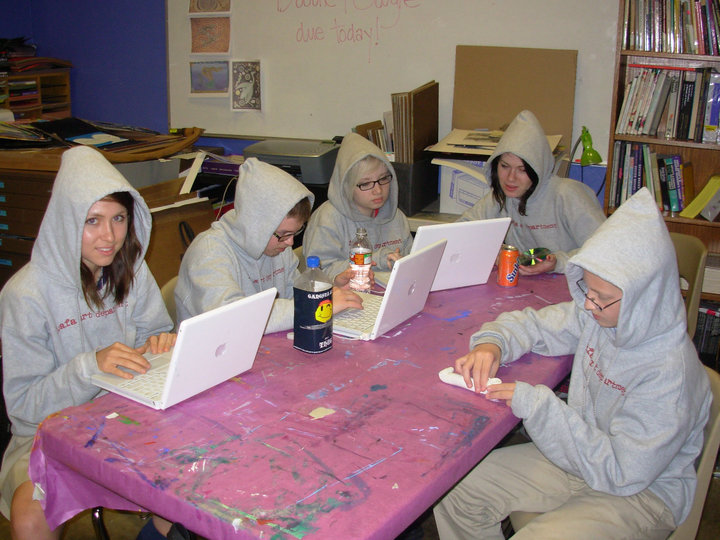 ---