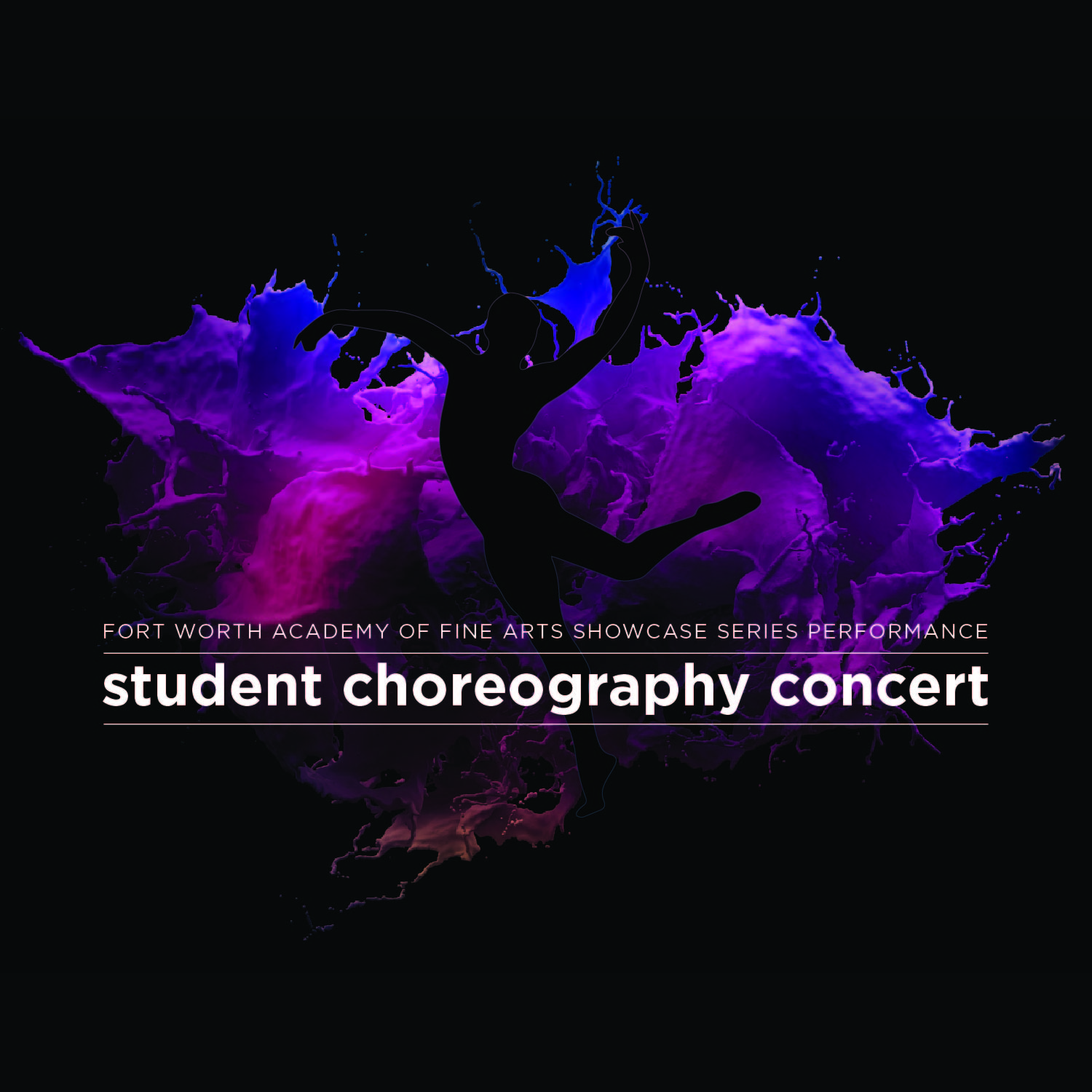 FWAFA Student Choreography Concert
At Fort Worth Academy of Fine Arts, we recognize and celebrate that the dance experience begins in the classroom but culminates on the stage. Unique to our school and dance program, is an added choreography element. This performance is an opportunity for our students to gain additional choreography experience and showcase their own work.
The Student Choreography Concert will feature all styles of dance – including solos, duets, and small group pieces. This performance will be directed by FWAFA students, Trinity Smith, Alyssa Stevenson, and Isabelle Vivas.
This event will be FREE, however TCAA will be accepting donations to help cover staffing, production, and technology costs. The best way to show your appreciation and help support our students is by Making a Donation to Texas Center for Arts + Academics.
The evening will kick off at 6:30pm with a LIVE Panel Discussion on Facebook Live – Behind the Screens: Q&A Panel with Student Directors and Choreographers of This Year's Online Student Choreography Concert. After the Panel Discussion we will share a link to the performance for everyone to enjoy.
RSVP to the Event to be notified of event updates